Biographies
Shakyamuni Buddha
Padmasambhava
HH Dalai Lama
HH Penor Rinpoche
Khenpo Gawang Rinpoche
Texts, Practices and Chants for Download
<
It is said in the Vinaya:
Do no evil whatsoever.
Perform abundant virtue.
Completely subdue your mind.
This is the Buddha's teaching.


BUDDHA SHAKYAMUNI, literally 'the Sage of the Shakyas,' is our historical buddha. The teachings of the historic Buddha form the basis of the Buddhist world-view and practice. The Buddha (Shakyamuni or Siddhartha Gautama) was born about 2565 years ago in what is now part of Nepal.The most fundamental teachings of the Buddha are encapsulated in the "four noble truths":
1. the normal condition of this world is misery or suffering;
2. suffering stems from desire or attachment to this world that is in its essence impermanent;
3. the end of suffering can be attained by quelling attachment to this world;
4. quelling attachment can be achieved through following the eight-fold path of right views, right intention, right speech, right action, right livelihood, right effort, right mindfulness, right concentration.


Padmasambhava - Guru Rinpoche


Padmasambhava was an 8th-century Buddhist master from the Indian subcontinent. Although there was a historical Padmasambhava, little is known of him from the historical record apart from helping the construction of the first Buddhist monastery in Tibet at Samye, at the behest of Trisong Detsen.

He is widely venerated as a "second Buddha" by adherents of Tibetan Buddhism in Tibet, Nepal, Bhutan, the Himalayan states of India, and elsewhere. He is held to be an emanation of Amitābha who appears to tertöns in visionary encounters and a focus of guru yoga practice, particularly in the Rimé schools.

The Nyingma school of Tibetan Buddhism considers Padmasambhava to be a founder of their tradition.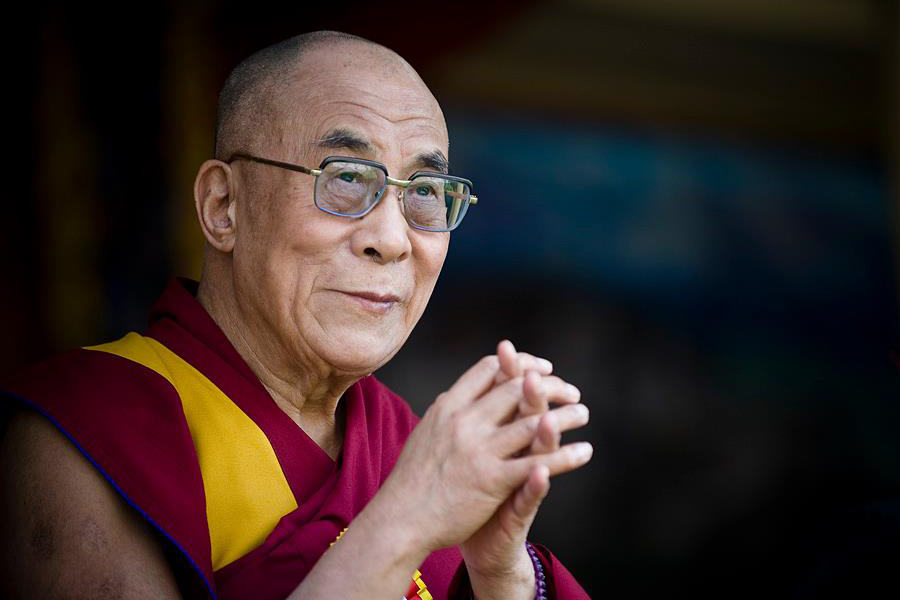 His Holiness the Dalai Lama


The Dalai Lamas are believed by Tibetan Buddhists to be manifestations of Avalokiteshvara or Chenrezig, the Bodhisattva of Compassion and the patron saint of Tibet. Bodhisattvas are realized beings, inspired by the wish to attain complete enlightenment, who have vowed to be reborn in the world to help all living beings. His Holiness the 14th Dalai Lama, Tenzin Gyatso, describes himself as a simple Buddhist monk. His Holiness began his monastic education at the age of 6 and at 23, His Holiness sat for his final examination which he passed with honors and was awarded the Geshe Lharampa degree, equivalent to the highest doctorate in Buddhist philosophy.


Drubwang Pema Norbu Rinpoche


His Holiness Pema Norbu Rinpoche was the 11th Throne holder of The Palyul Lineage of Nyingma. He was considered one of the of the foremost masters of the Buddhist tradition of Tibet. Throughout the Buddhist community he was respected for his vast knowledge and accomplishment and for the integrity and strength with which he upheld the Buddhist teachings. His Holiness attained Parinirvana on March 27, 2009. Palyul is one of the six great "mother monasteries" following the Nyingma School, or Ancient Translation Tradition, of Tibetan Buddhism. The monastery was founded in 1665 in the Kham province of eastern Tibet (present-day Baiyu, Sichuan, China) by Kunzang Sherab.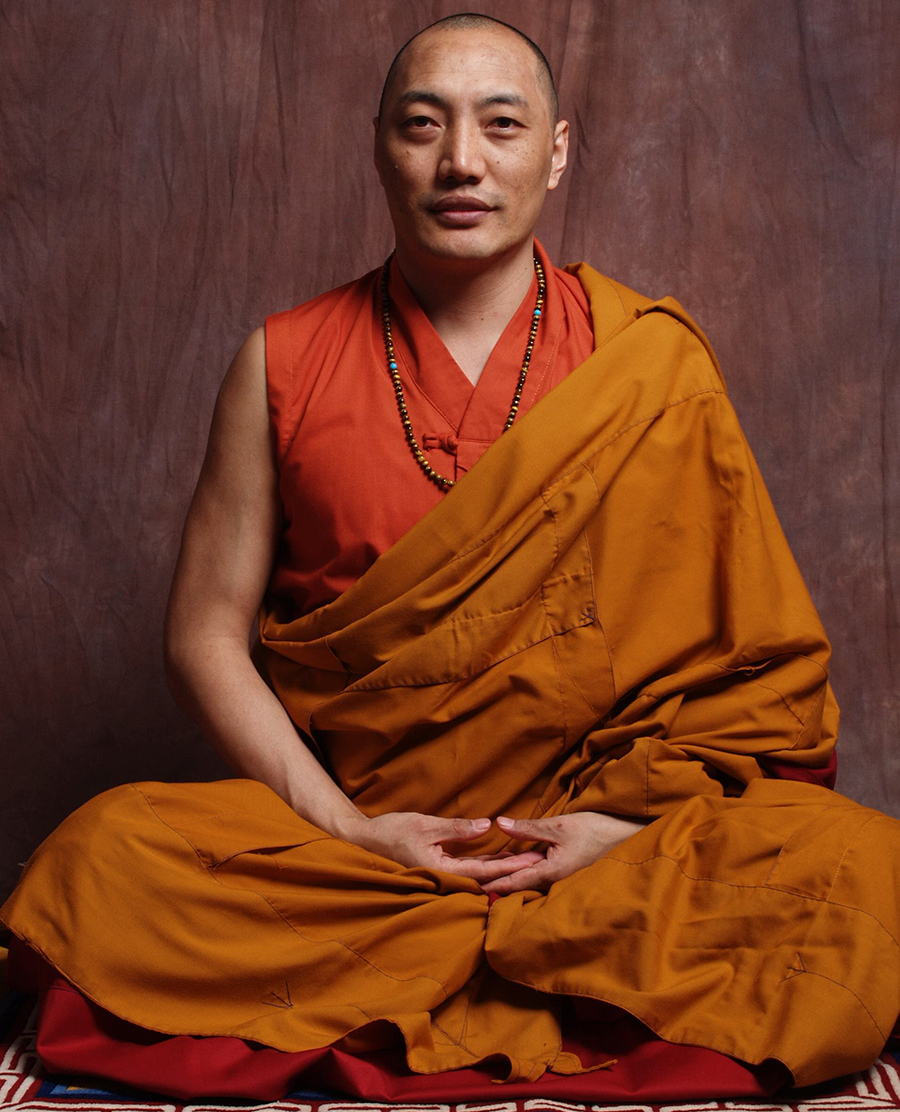 Khenpo Gawang Rinpoche is the founder and spiritual director of Pema Karpo Meditation Center in Memphis, Tennessee. When PKMC is open, he teaches there in person or online and occasionally at other centers.

In 2006 he received his Khenpo degree, the Buddhist equivalent of a PhD from the Ngagyur Nyingma Institute (Buddhist College) of Namdroling Monastery in South India.Khenpo Gawang Rinpoche first came to the United States in 2004 at the invitation Shambhala International and became an American citizen in 2012. Since 2007 he has made Memphis, TN his home and has established Pema Karpo Meditation Center where he teaches regularly.

Rinpoche is the author of Your Mind Is Your Teacher (Shambhala Publications) and The Sadhana of Shakyamuni Buddha (Jeweled Lotus Publications). He co-translated with Gerry Wiener the text, The Excellent Path to Enlightenment by Longchenpa along with other texts which are available through Amazon.

Before returning to Namdroling Monastery in 2018 and continuing after his return to Memphis, Khenpo Gawang Rinpoche has lived a simple life in semi-retreat. He practices meditation in the mornings and spends his afternoons and evenings in study, contemplation and translation of Tibetan Buddhist texts.
At an early age Khenpo Gawang Rinpoche had a strong interest in becoming a monk and studying the Buddhist dharma. When he was 10, he entered the Dzogchen Monastery called Marig Munsel (Dispelling the Darkness of Ignorance). At Marig Munsel, he learned reading and writing and began his Buddhist studies. He stayed at the monastery until he was 17 when he left to study with Khenpo Karma Tsepten. Khenpo Karma Tsepten was an true Dzogchen yogi. He lived in retreat at the top of a snow-capped mountain. Khenpo Tsepten never saw a car or modern things. He wore simple clothing and would sit on a yak skin wearing a sheepskin coat. On the days he wanted to give teachings, Khenpo Tsepten would begin at 10 AM teaching a particular text. He would continue the teachings until he was finished even if it snowed. The students would follow along reading their texts using their clothes to keep the snow off their heads. Life on the high mountain was challenging. The students stayed in very small houses with sometimes four or more living in one small room. Khenpo Gawang Rinpoche studied the Dzogchen Yeshe Lama and the Bodhisattvacaryavatara with Khenpo Tsepten. After Khenpo Tsepten passed away, he stayed on retreat for a few months practicing ngondro in a cave blessed by Padmasambhava.
After leaving retreat Khenpo Gawang Rinpoche and two other monks, who had studied with Khenpo Tsepten, talked together and decided they wanted to continue their Buddhist education. They gathered a small amount of money from family members and journeyed to India to Namdroling Monastery and it's Ngagyur Nyingma Institute (shedra or Buddhist university) which was started by His Holiness Penor Rinpoche, previous head of the Nyingma lineage of Tibetan Buddhism. The Ngagyur Nyingma Institute is one of the best Buddhists colleges in all of India, Nepal and Bhutan. At Namdroling, Khenpo Gawang Rinpoche continued his studies for nine more years earning degrees in Madhayamaka, Prajnaparamita and Mantrayana. Khenpo Gawang Rinpoche studied the Mantrayana chiefly with His Holiness Penor Rinpoche from whom he received many abhisekas (empowerments), reading transmissions and oral instructions. He also studied with Khenchen Pema Sherap Rinpoche, Khenchen Namdrol Rinpoche and many other great Namdroling khenpos. The Mantrayana curriculum included studies in Ngondro, Tsalung and Dzogchen. While Khenpo Gawang Rinpoche was studying Mantrayana, he was also teaching classes on Madhyamaka, valid cognition and grammar to shedra students.
In 2018, Khenpo Gawang RInpoche was invited to return to Namdroling Monastery for a year to serve as the Vice-President of the Ngagyur Nyingma Institute. There, along with the regular duties of his position, he worked closely with and helped develop the translation committees at both the monastery and the nunnery. Working with the monk's committee he was able to greatly expand the searchable database of the Ngagyur Nyingma Institute's curriculum he had been developing for several years. As a special project he oversaw the creation of five books containing many of His Holiness Penor Rinpoche's teachings. He also taught the first class in English using an English translation of The Ketaka Jewel by Ju Mipham RInpoche which he and Gerry Wiener had translated earlier.
Before going to Namdroling Monastery and continuing after his return to Memphis, Khenpo Gawang Rinpoche has lived a simple life in semi-retreat. He practices meditation in the mornings and spends his afternoons and evenings in study, contemplation and translation of Tibetan Buddhist texts. When Pema Karpo Meditation Center is open, he teaches the Friday night meditation and the Sunday morning session along with meeting students after both sessions. Occasionally he teachers at other centers.